Kirkland's Warbler in Mio, Michigan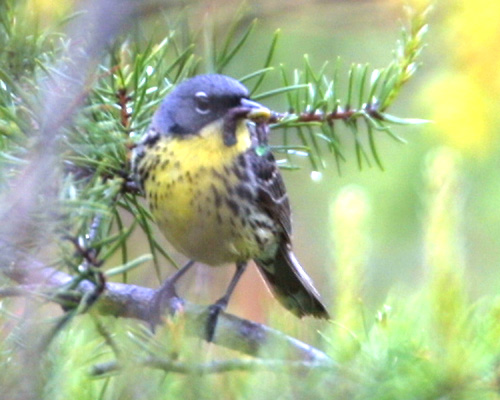 Click for large image.
Kirkland's Warbler seen near Mio, Michigan, in the Huron National Forest. Male carrying food to a nearby nest. Photo by David Cahlander. Camera Canon EOS D30, lens 600mm f/5.6 1/30 sec ISO-100, distance 12.5 m., 2002 June 16, 7:38 am.

Kirkland's Warbler tours led by US Forest Service Mio Ranger District in Mio, MI and US Fish and Wildlife Service in Grayling, MI.